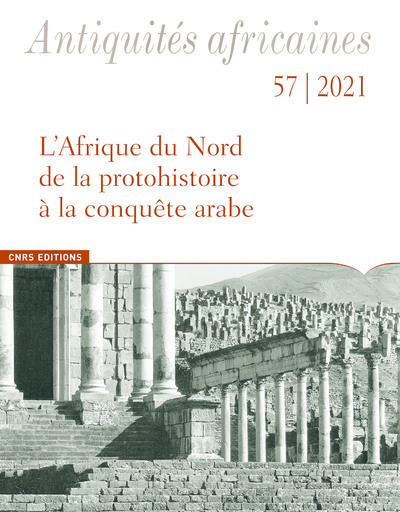 New
Antiquités Africaines 57, 2021.
- In memoriam Jehan Desanges (1929-2021) (A. Beschaouch)

- Les peintures rupestres de l'abri de Zamla (Jebel Ousselat – Tunisie centrale) : la représentation d'une planimétrie agraire ? (J. Ben Nasr)

- Le site rural de Mezraya (Jerba) de la Protohistoire à l'époque romaine impériale : résultats de la première campagne de fouilles préventives de 2018 (S. Ben Tahar, P. Von Rummel, T. Mukaï, K. Mansel, H. Möller)

- Practicalities of Grief and Commemoration: Accounting for Variation in Cremation Practices in Africa Proconsularis (J. P. Moore, L. M. Stirling)

- De Tamazeni/Tamazeri à Tamajer/Tamager : une cité libre ou pérégrine méconnue ? (R. Ghaddab)

- Installazioni militari a nord del fiume Loukkos nella provincia romana della Mauretania Tingitana (Marocco). Il campo militare di el Mers alla luce delle nuove indagini magnetiche (F. Martorella)

- Some Remarks on the Entry of Bona Dea into the African Provinces, with a Glance at the Italic Documentation (F. Gatto, G. L. Gregori)

- La carrière de C. Attius Alcimus Felicianus : remarques sur le fastigium equestre sous Gordien III (M. Christol)

- Note sur cinq éléments de marbre provenant de Carthage conservés au Musée d'art et d'histoire de Langres (Haute-Marne) (Y. Maligorne, A. Vaillant, C. Damay)

- Berbers, Barley and Bsisa (E. Fentress)

- L'atelier de Vicus Gemellae : motifs, styles décoratifs et guillochis (M. Nasr)

- Approches archéométriques non destructives sur les engobes des sigillées africaines. Mesures colorimétriques et géochimiques (pXRF) préliminaires (R. Rêve, J.-P. Ambrosi, C. Capelli)

- Petrographic Characterization of Late Roman African Pottery from J.W. Salomonson's Surveys: 3. The Workshops of Henchir el Biar and Bordj el Djerbi (C. Hasenzagl, C. Capelli)
Référence : 54159.
French
Retour
In the same Epoch
New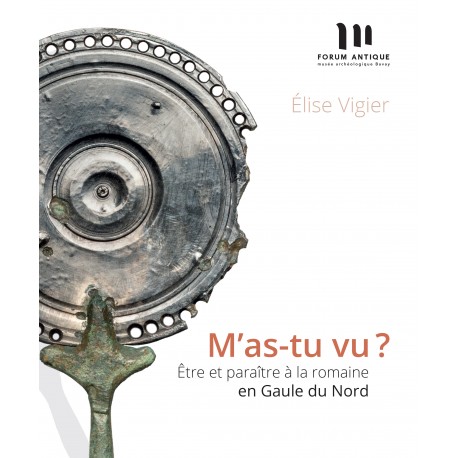 New