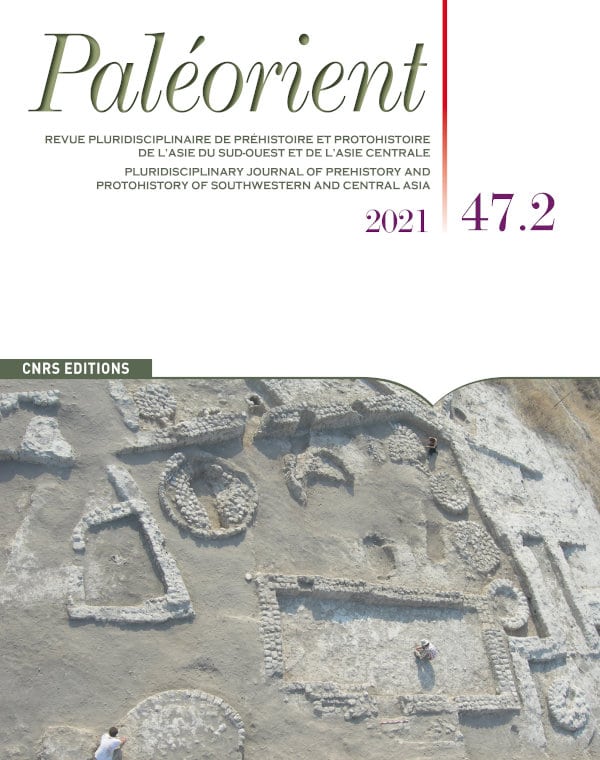 New
Paléorient 47.2, 2021.
- Animal Production and Secondary Products in the Fifth Millennium BC in Northern Mesopotamia. New Data from Tell Surezha (Iraqi Kurdistan) (M. Price, M. Fisher and G. Stein)

- The "Violin-Shaped" Figurines of Tel Tsaf. New Light on Anthropomorphic Imagery in the Late Prehistoric Southern Levant (M. Freikman, D. Ben-Shlomo, Y. Garfinkel)

- Architectural Models from Tel Tsaf, Central Jordan Valley, Israel. A Glimpse of the Superstructure and Roof of Late Prehistoric Buildings (M. Freikman, D. Ben-Shlomo, Y. Garfinkel)

- Settlement and Chronology in the Early Bronze Age of Southeastern Arabia. The view from Umm an-Nar period Bat, Oman (S. Swerida, E. N. Dollarhide, R. Jensen)

- The Ceramic Context of a "Jiroft" Style Chlorite Vessel from a Damaged Grave of Mahtoutabad (Konar Sandal South, Kerman, Iran) (M. Vidale, F. Desset, I. Caldana)
Référence : 54537.
French
Retour
In the same Epoch
New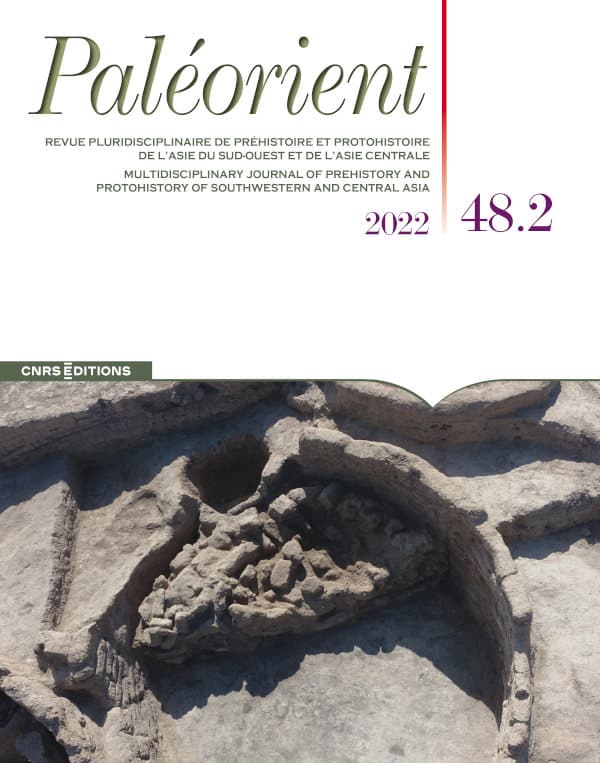 New